Paging Ralph Waldo Emerson...
Ralph Waldo Emerson to the hobgoblin courtesy phone please...
During an interview today on ABC's This Week, President Bush tried to distance himself from what has been his core strategy in Iraq for the last three years. George Stephanopoulos asked about James Baker's plan to develop a strategy for Iraq that is "between 'stay the course' and 'cut and run.'"

Bush responded, 'We've never been stay the course, George!'
QUOI?! It's President
Tommy Flanagan
!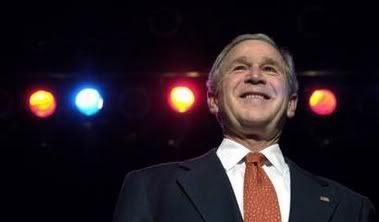 REUTERS/Jonathan Ernst
Watch the video
here
.