"Sharks with frickin' laser beams!"
President Bush has signed a new National Space Policy that rejects future arms-control agreements that might limit U.S. flexibility in space and asserts a right to deny access to space to anyone "hostile to U.S. interests."
. . .
National Security Council spokesman Frederick Jones said in written comments that an update was needed to "reflect the fact that space has become an even more important component of U.S. economic, national and homeland security." The military has become increasingly dependent on satellite communication and navigation, as have providers of cellphones, personal navigation devices and even ATMs.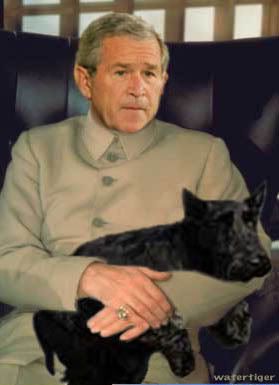 more lala land spew
here
.