That must be some ladder.
LAWRENCEVILLE, Georgia (AP) -- The "runaway bride," who took off days before her lavish wedding in 2005, is suing her former fiance for $500,000, claiming he defrauded her out of her share of their assets, including a ladder, a gold sofa and gifts.

Jennifer Wilbanks is seeking $250,000 as her share of a home she says John C. Mason purchased through the partnership with proceeds from $500,000 received for selling their story to Regan Media in New York.
Just imagine what she'd want for that lawn mower.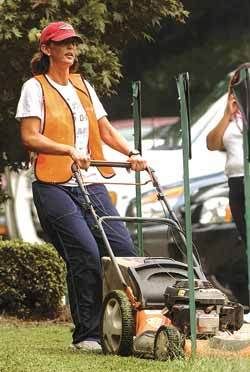 more
here
.