Buh-bye, Macaca.
Cable news network MSNBC is reporting that Senator George Allen (R-VA) is set to concede his race for re-election at 3 pm EST.

The move would give Democrats, who gained a sizeable majority in the House of Representatives, control of the other chamber of Congress.

Challenger Jim Webb was announced the winner by the Associated Press yesterday.
I understand George is considering a career doing stand-up in the Borscht Belt.
"Take my wife, please! She's a pain in my ass, always talking back..."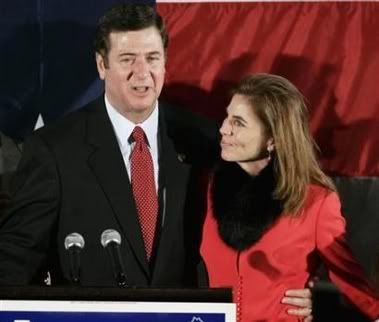 REUTERS/Jim Young


*crickets*
more
here
.