Well, it's not exactly a coup.
But still, when all four branches of the military are
calling for the head
of the Secretary of Defense, you know something's not quite right.
"Rumsfeld has lost credibility with the uniformed leadership, with the troops, with Congress and with the public at large," the advance copy said.

"His strategy has failed, and his ability to lead is compromised," the editorial continued. "And although the blame for our failures in
Iraq rests with the secretary, it will be the troops who bear its brunt."

Addressing President George W. Bush, who reaffirmed his confidence in Rumsfeld just this past week, the newspaper assured him they were not trying to influence the elections.
Of course, Bush will once again ignore the voices of the military, the people he put in harm's way.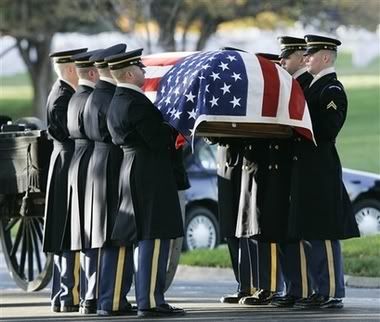 AP/Manuel Balce Ceneta